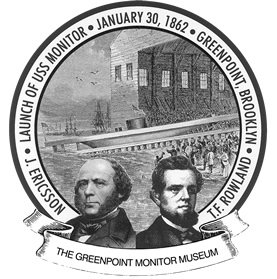 Official Logo of the Greenpoint Monitor Museum
Copyright © 2012-18
The Greenpoint Monitor Museum
invites you to a
Public Information Session
about the status of their
Ecological Shoreline Restoration Project
WEDNESDAY, JUNE 13, 2018
6:30 PM - 8:00 PM
Bushwick Inlet Park Community Building
86 Kent Avenue
Brooklyn, New York, 11249
-------------------------------------------------------------------------
In advance of the community meeting, the Museum invites the public to visit the site.
56 Quay Street
PROJECT PARTNERS National Oceanic and Atmospheric Administration's USS Monitor National Marine Sanctuary, Oliver Tilden Camp #26 Sons of Union Veterans of the Civil War, PS110 The Monitor School, PS 31, PS34, St. Stanislaus Kostka Catholic Academy, John Ericsson MS 126





----------------------------------------------------------------------------------

METROPOLITAN WATERFRONT ALLIANCE
CITY OF WATER DAY
"IN YOUR NEIGHBORHOOD"
Greenpoint Brooklyn, New York
SATURDAY, JULY 2018 Date to be announced
11:00 AM – 6:00 PM
THE GREENPOINT MONITOR MUSEUM and
OLIVER TILDEN CAMP #26
SONS OF UNION VETERANS OF THE CIVIL WAR
will be participating in this year's MWA City of Water Day.
Learn about the Greenpoint Community Environmental Fund (GCEF) grant recently awarded to the Museum for the engineering design and permitting for a restored living shoreline.
Please come out and join us at the museum's land on the Bushwick Inlet!
(56 Quay St., enter through parking lot at corner of
Quay and West Streets, Greenpoint, Brooklyn, New York)

Click below for more details on this free event!
Greenpoint Monitor Museum
City of Water Day
"In Your Neighborhood"

-----------------------------------------------------------------------------------------------------------------------------------------------

GREENPOINT'S USS MONITOR TRAIL MARKER STOLEN

ANOTHER ATTEMPT AT ROBBING A COMMUNITY OF ITS HISTORY

Community historic memorials, markers, statuary, artwork as well as cemetery memorials across the country have been subject to vandalism and theft. Despite these attempts at destroying the pride of communities and the memories of our families and heroes from the past – THEIR MEMORY LIVES ON – through the efforts of the Nation's Communities, Schools, Veteran, Historic and Patriotic Organizations,

On May 29, 2015 the Greenpoint/Williamsburg/New York City Community were honored when David Alberg, Superintendent of the National Oceanic and Atmospheric Administration's USS Monitor National Marine Sanctuary, unveiled a USS Monitor Trail Marker on the grounds of The Greenpoint Monitor Museum in an effort to keep alive the memory of the USS Monitor and her crew, John Ericsson her designer, Thomas Fitch Rowland her builder and his workers. Linking this land (which shares the launch site of the Civil War ironclad USS Monitor) to other USS Monitor historic sites including Hampton Roads where she fought against the CSS Virginia (ex USS Merrimac) on March 9, 1862 is NOAA's goal.

The impressive unveiling ceremony included a New York City Fireboat Water Cannon Display, patriotic songs by PS110 – the Monitor School chorus and a color guard including Oliver Tilden Camp No. 26 Sons of Union Veterans of the Civil War, Company I 83rd NY State Infantry Sons of Veterans Reserve, and Cadets from the Kingspoint United States Merchant Marine Academy. Community members together with their organizations were in attendance including students and teachers from PS110, PS31 and MS126 John Ericsson School, Deputy Boro President Diana Reyna, Assemblyman Joseph Lentol, City Councilman Steve Levin, Commissioner Loree Sutton of the New York City Department of Veterans' Services, members of St. Stanislaus Memorial American Legion post #1771. The Ceremony was followed by an all day History Fair at the nearby Brooklyn Expo Center including exhibitor displays and presentations by the Sons of Union Veterans of the Civil War, Metropolitan Waterfront Alliance, Fort Hamilton Harbor Defense Museum, St. Stanislaus Memorial American Legion Post #1771, Daughters of Union Veterans of the Civil War, Grant Monument Association, USS Lehigh, William Finlayson and Patrick Falci Civil War Roundtable, United States Merchant Marine Academy, Cathryn Newton discovered USS Monitor with Father on Duke University Research Vessel, NOAA's USS Monitor National Marine Sanctuary, New York Aquarium, The Greenpoint Monitor Museum, NYC Fire Museum, Hilary Russell, Norman Brouwer, AECOM, Philip Koether Architect, United Metro Energy Corp, PS 110 The Monitor School, PS 31 Samuel F. Dupont School, MS126 Leo Club John Ericsson School.

On September 15, 2016 the engineering firm AECOM commenced site investigations on the land as part of the Greenpoint Community Environmental Fund grant the Museum was awarded to restore the land's shoreline, raise it to assist in flood control efforts and provide community access to the beautiful site.
On this day, along with this exciting project start, came the discovery of the theft of the USS Monitor Trail Marker which was last seen about a week before.
THE MARKER IS GONE FOR NOW UNLESS IT FINDS ITS WAY BACK
THROUGH THE 94TH PRECINCT AND ANY LEADS THAT MAY HELP.
IF NOT LOCATED THE MARKER WILL BE REPLACED
AS THE MEMORY OF THE USS MONITOR LIVES ON
Contact: The Greenpoint Monitor Museum, 718-383-2637
website: http://greenpointmonitormuseum.org
-----------------------------------------------------------------
NOAA's USS Monitor National Marine Sanctuary
will be unveiling a USS Monitor Trail Marker
on May 29, 2015 at the Greenpoint Monitor
Museum site in Greenpoint, Brooklyn, NY.
A History Fair will follow the Ceremony a
few blocks away at the Brooklyn Expo Center.
Click below for a Preliminary Notice of the event.
USS Monitor Trail Marker Ceremony
Click here for: Event Flyer
---------------------------------------------------------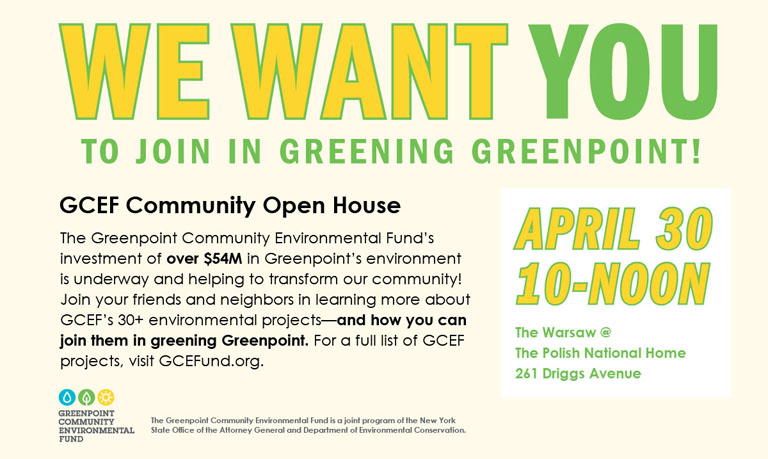 ___________________________________________________________________________________________