The Greenpoint Monitor Museum
2014 - 2015 "Road Show"
P.S. 161M-PEDRO ALBIZU CAMPOS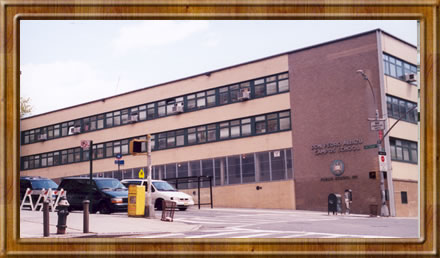 P.S. 161M-PEDRO ALBIZU CAMPOS
NEW YORK, NEW YORK















WELCOME FROM THE FIFTH GRADE.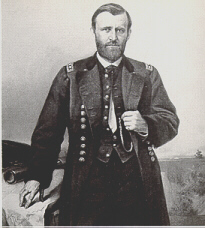 Ulysses S. Grant

Ulysses S. Grant was a West Point graduate. He fought in the
Mexican War and the American Civil War. Grant was victorious
in the Civil War Battles of Vicksburg and Chattanooga.
The Confederate General, Robert E. Lee, surrendered to
General Grant at Appomattox Court House, Virginia, thus ending
the Civil War. In 1866 Congress awarded Grant his rank as Four Star General.
Grant was elected twice as President of the United States by the
grateful Citizens of the United States of America. He served from 1869 to 1877.
After his two terms as President, Grant lived in New York City.
Ulysses S. Grant died of throat cancer on July 23, 1885 in Mount McGregor,
New York, and was laid to rest in New York City on August 8th.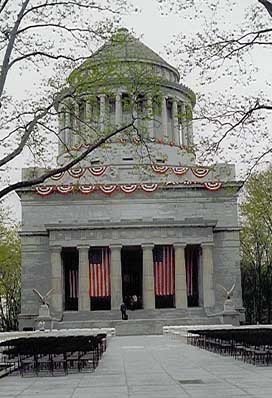 GRANT'S TOMB
Riverside Drive and 122nd St.
New York, NY 10027
Approximately 90,000 people donated a total of over $600,000
towards the erection of his tomb. It was designed by the
architect John Duncan. The granite and marble memorial
was completed in 1897. It is the largest mausoleum in North America.
Over one million people attended the parade and
dedication ceremony of Grant's Tomb, on April 27, 1897.
The Ulysses S. Grant memorial also includes the tomb of his wife, Julia Dent Grant.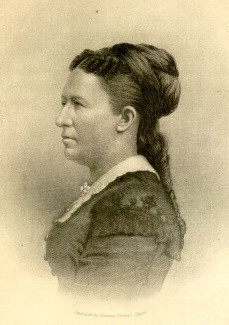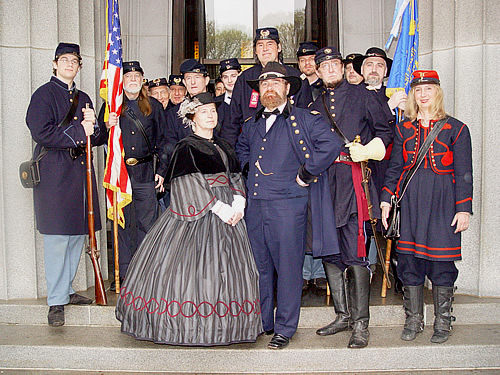 Oliver Tilden Camp #26 - Sons of Union Veterans of the Civil War
coomemorate Ulysses S. Grant's birthday each year at the tomb.
The Sons of Union Veterans are descendants of the men who
fought in the Civil War.
Thank you Larry and Constance Clowers for bringing to life
MR. & MRS. ULYSSES S. GRANT.
Click on the pictures below

Back to the Greenpoint Monitor Museum "Road Show" Home Page
The Museum is not-for-profit with 501(c)(3) status.

CONTACT US:
THE GREENPOINT MONITOR MUSEUM
P.O. Box 220378
Brooklyn, New York 11222-0378
718-383-2637
Janice Lauletta-Weinmann, President, Webmaster
George J. Weinmann, Webmaster

Copyright © 2002-2016 Janice & George J. Weinmann
All Rights Reserved.