Greenpoint Monitor Museum
"Road Show"
2009 - 2010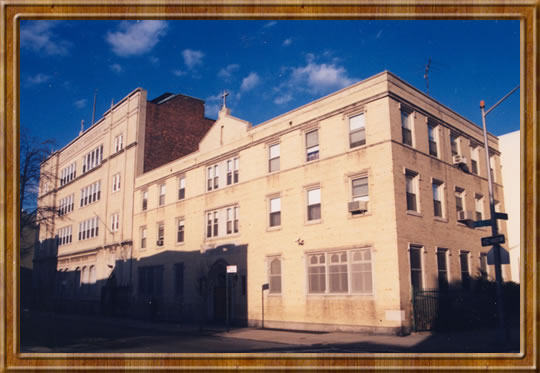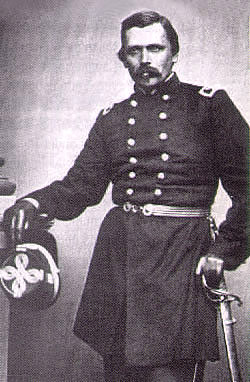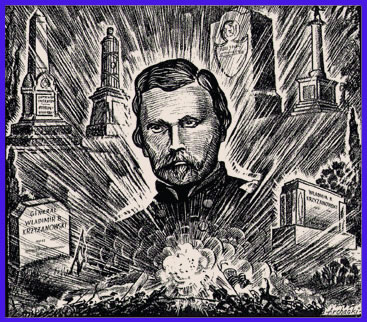 Wladimir B. Krzyzanowski was born in Poland on July 8, 1824. He was a first cousin to Frederick Chopin, Poland's famous pianist. He fought in the 1848 Polish Revolt against Prussia. He fled Poland to avoid arrest and went to Hamburg, Germany. He sailed from Germany to the United States. Krzyzanowski worked as an engineer and surveyor in the State of Virginia and was instrumental in pushing America's railroads westward. While in Washington, D.C., he enlisted as a private just two days after President Abraham Lincoln called for volunteers. He recruited a company of Polish immigrants which was one of the first companies of Union Soldiers. Krzyzanowski moved his company to New York and enlisted more immigrants. He soon became a Colonel of the 58th Infantry Division which was listed in the official Army Register as the "Polish Legion." He participated in many Civil War battles including Cross-Keys, Bull Run, Chancellorsville, and Gettysburg. President Lincoln promoted him to General.

After the war, he served as an administrator in the newly acquired territory of Alaska. He died on January 31, 1887. On the 50th anniversary of his death, October 13, 1937, his remains were transferred with military honors from Greenwood Cemetery in Brooklyn, New York to Arlington National Cemetery near Washington, D.C. President Franklin D. Roosevelt broadcast his tribute to Krzyzanowski on the radio, and Poland's President, Ignacy Moscicki, transmitted his tribute from Warsaw.
The above was taken from the Polish American Center of Philadelphia's website:
http://www.polishamericancenter.org/culturalcent.htm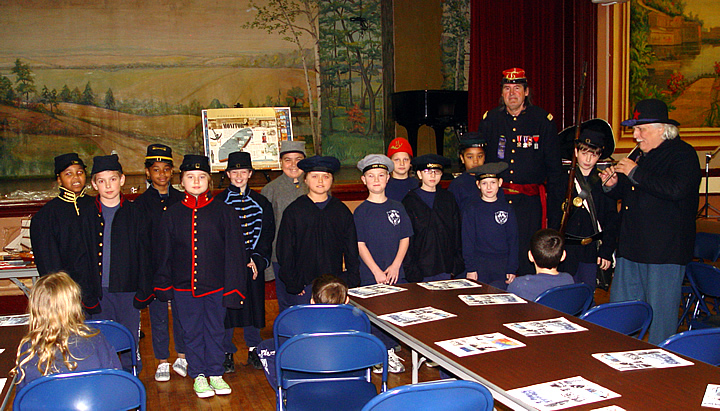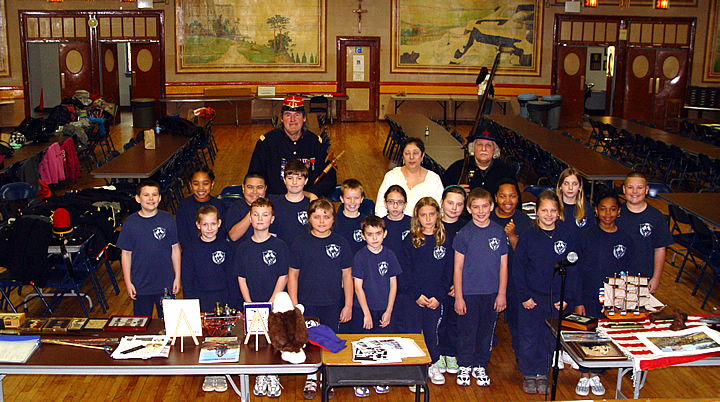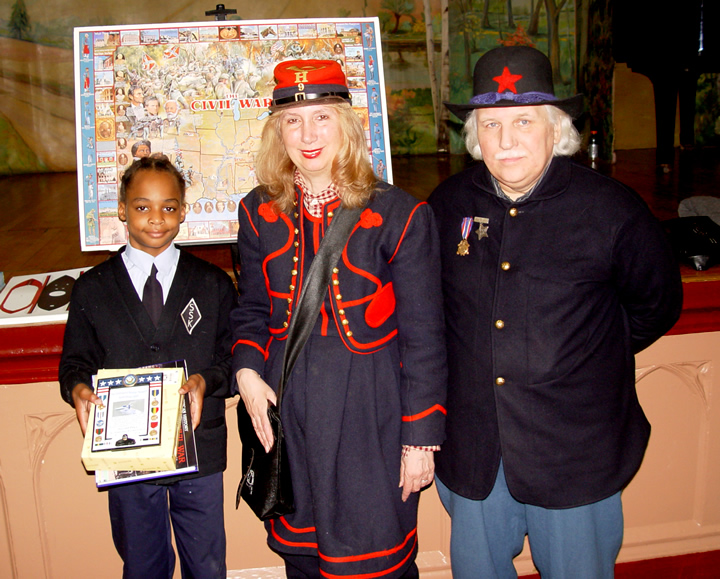 Back to the Greenpoint Monitor Museum "Road Show" Home Page
The Museum is not-for-profit with 501(c)(3) status.

CONTACT US:
THE GREENPOINT MONITOR MUSEUM
P.O. Box 220378
Brooklyn, New York 11222-0378
718-383-2637
Janice Lauletta-Weinmann, President, Webmaster
George J. Weinmann, Webmaster

Copyright © 2002-2012 Janice & George J. Weinmann
All Rights Reserved.