The Greenpoint Monitor Museum
Oliver Tilden Camp #26,
Sons of Union Veterans of the Civil War
150th ANNIVERSARY
LAUNCH OF THE USS MONITOR
JANUARY 28, 2012
CAPITAL ONE BANK, GREENPOINT, BROOKLYN
ORIGINALLY GREENPOINT SAVINGS BANK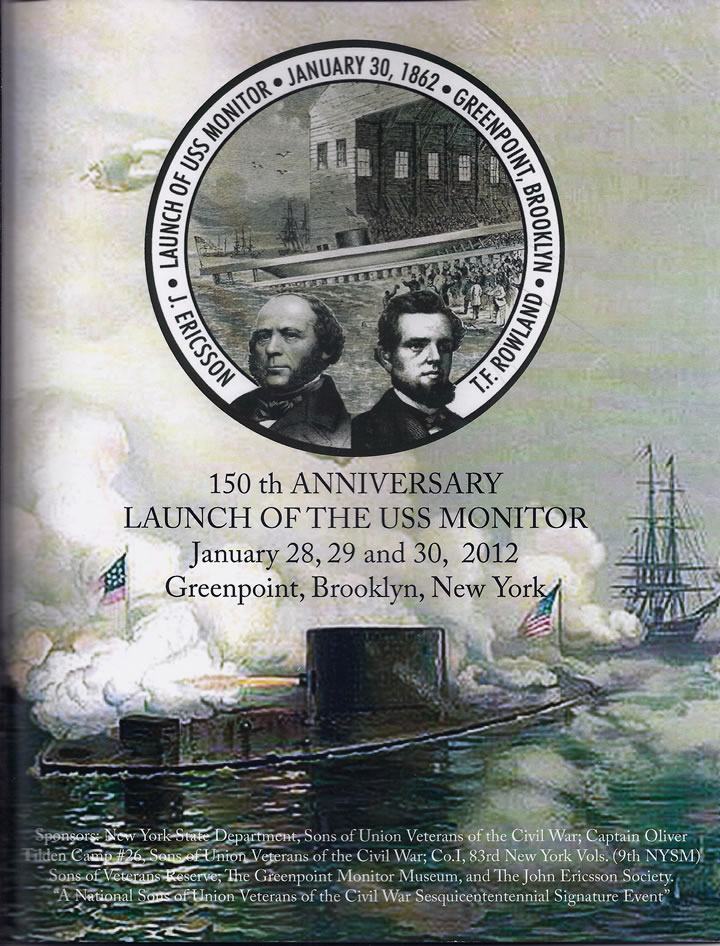 Official Program of the launching of the USS Monitor Event.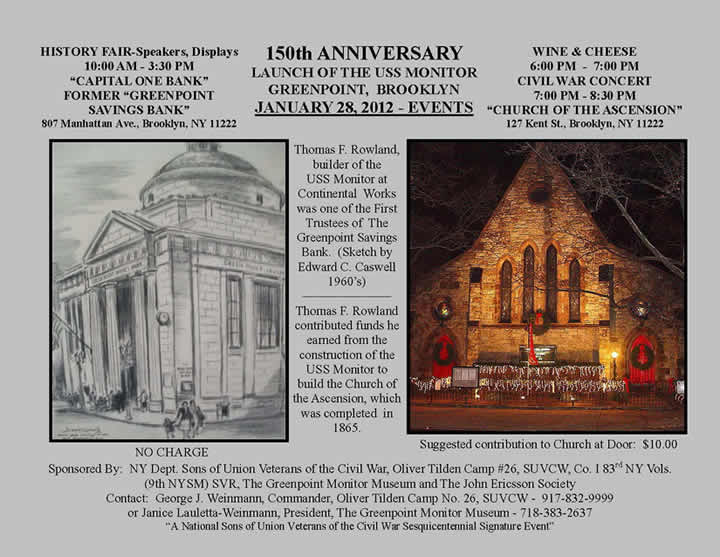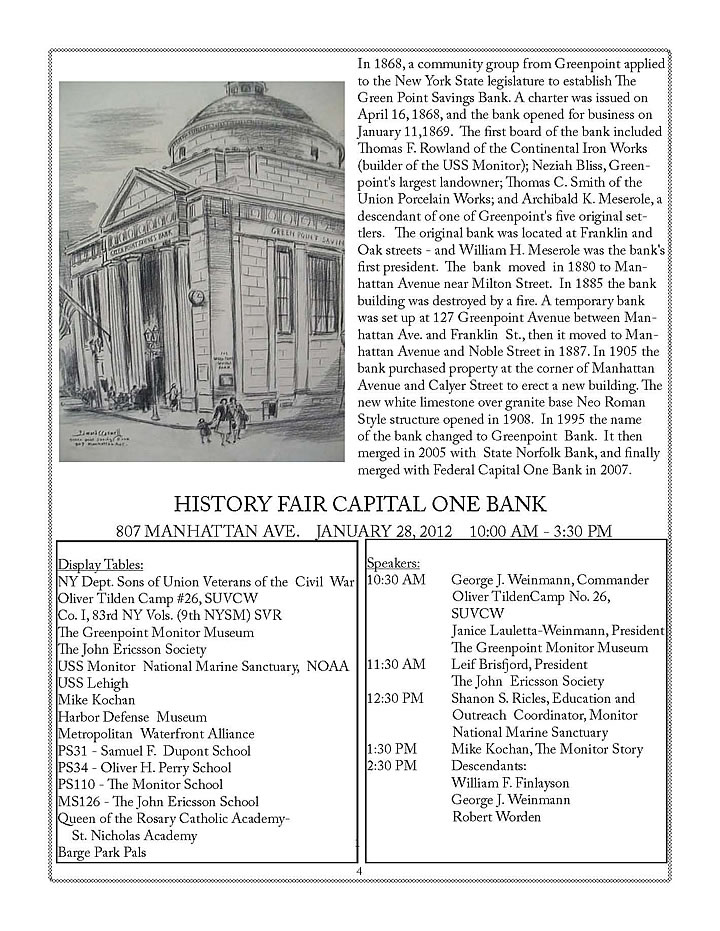 We thank Capital One Bank - Former Greenpoint Savings Bank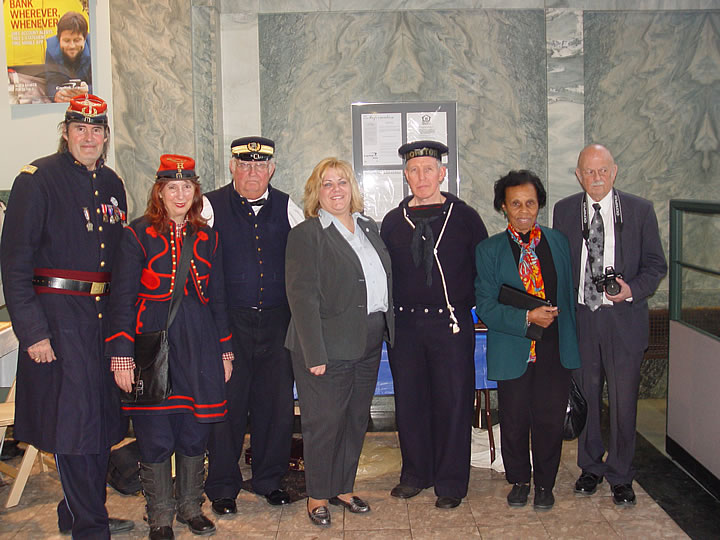 LEFT TO RIGHT: GEORGE AND JANICE WEINMANN, MIKE KOCHAN,
KIMBERLY O'NEILL (VP/BRANCH MANAGER, CAPITAL ONE BANK),
CREWMEMBER USS LEHIGH, INEZ AND LEIF BRISFJORD (JOHN ERICSSON SOCIETY)
PS 110's Antoinette Locascio, Ms. Contreras, Tara Atson
150th Anniversary Road Show Award Winners William Greenwood and Aidan McLee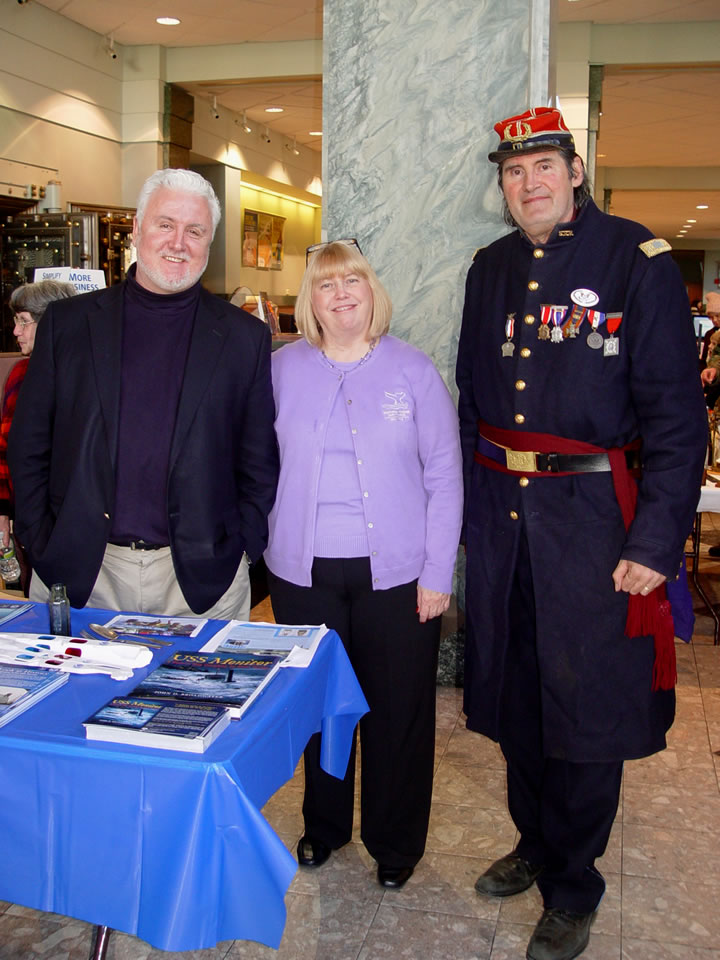 James Delgado, Director Maritime Heritage, NOAA's National Marine Sanctuaries
Shannon Ricles, Education and Outreach Coordinator, Monitor National Marine Sanctuary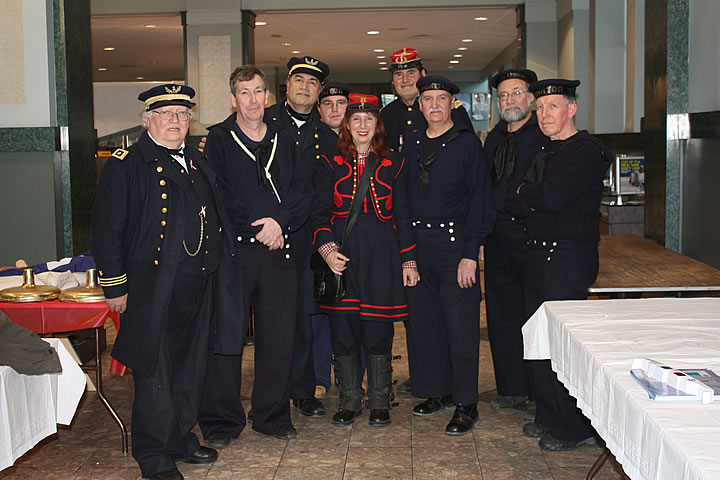 Crew of the USS Lehigh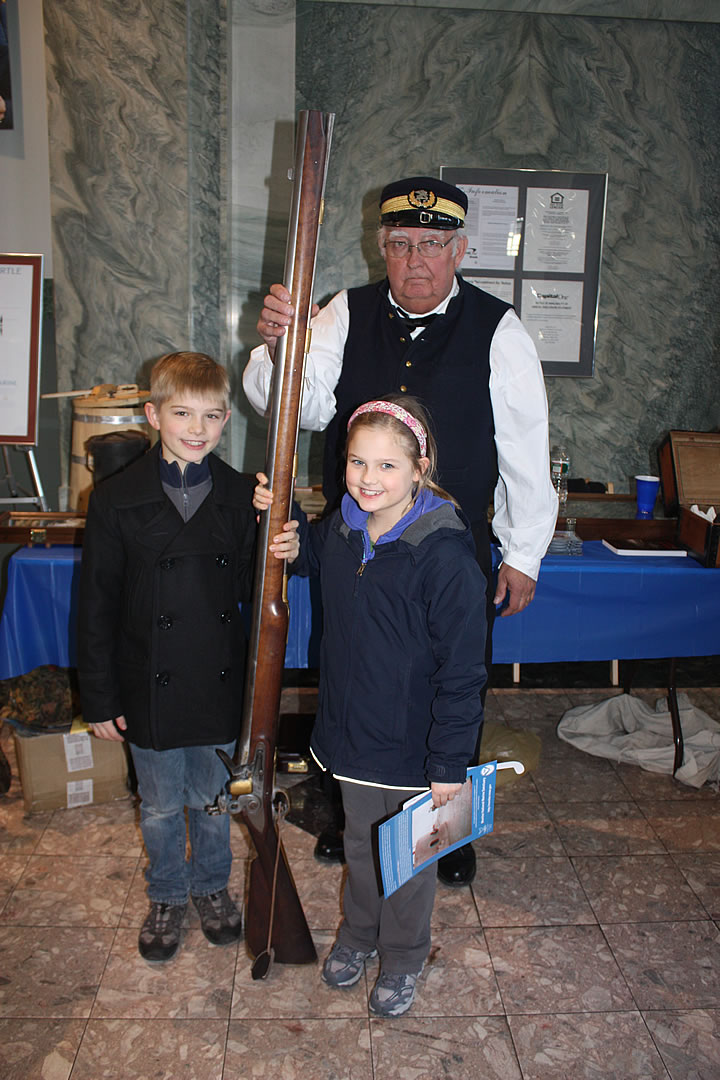 Mike Kochan and Friends.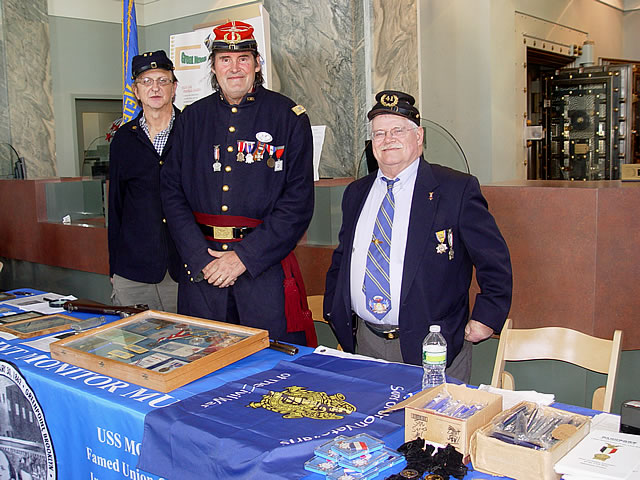 (L to R) Gerard Kasczinski and Commander George Weinmann, Oliver Tilden Camp No. 26 SUVCW,
Danny Wheeler, Past Commander in Chief, Sons of Union Veterans of the Civil War.
Click photos below to begin slide show.

Back to the 150th Anniversary page
Back to the Greenpoint Monitor Museum homepage.
CONTACT US:
THE GREENPOINT MONITOR MUSEUM
P.O. Box 220378
Brooklyn, New York 11222-0378
718-383-2637
Janice Lauletta-Weinmann, President, Webmaster
George J. Weinmann, Webmaster

Copyright © 2002-2014 Janice & George J. Weinmann
All Rights Reserved.