The Greenpoint Monitor Museum
Oliver Tilden Camp #26,
Sons of Union Veterans of the Civil War
150th ANNIVERSARY LAUNCH OF THE
USS MONITOR
JANUARY 28, 2012
CONCERT
CHURCH OF THE ASCENSION
Official Program of the launching of the USS Monitor Event.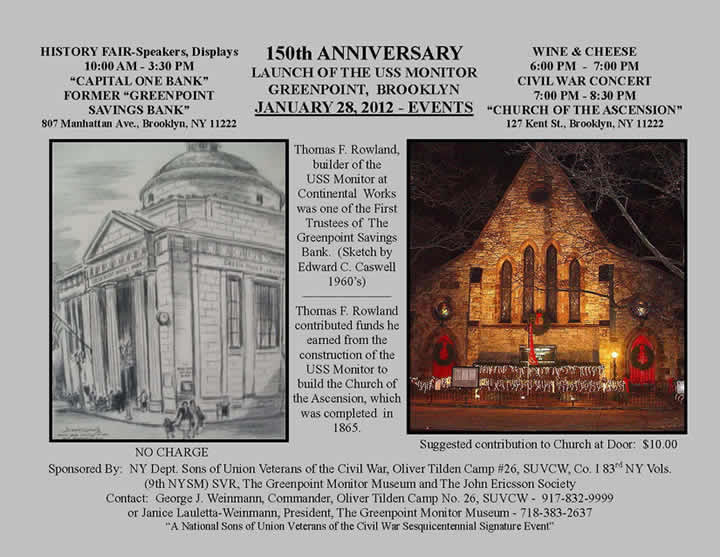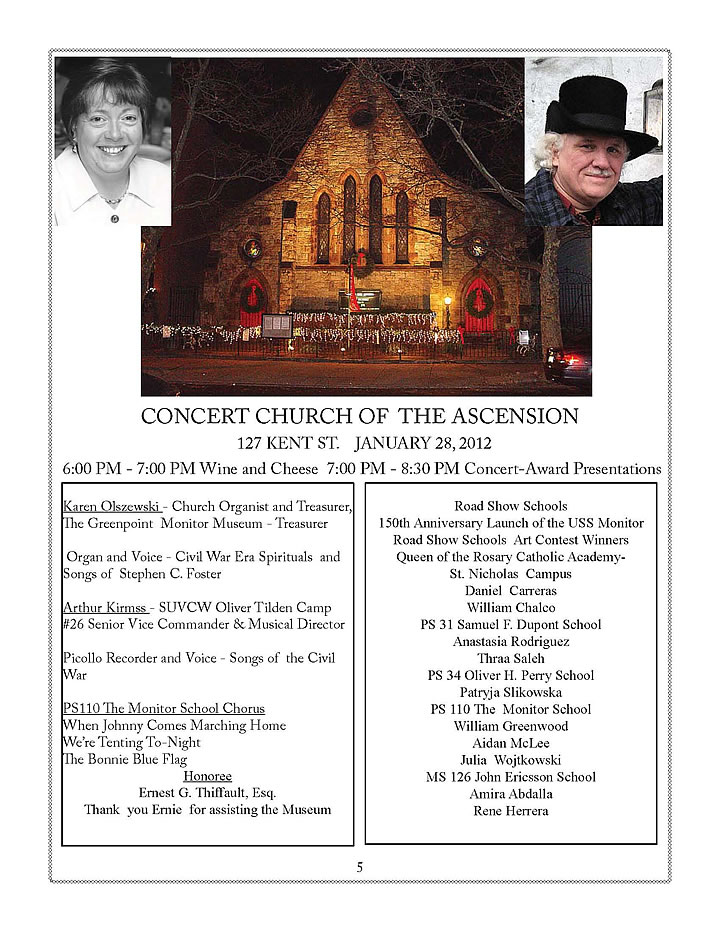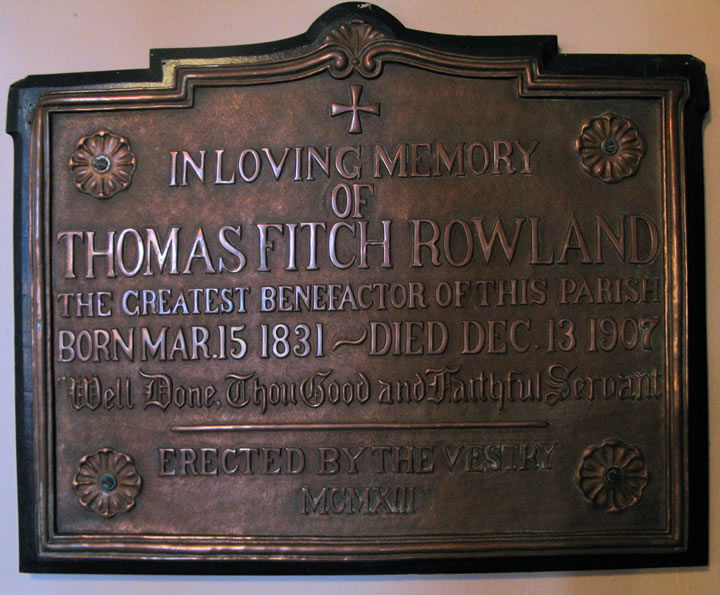 PS 110 - THE MONITOR SCHOOL
MS. BARBARA ISAAKSSEN AND THE MONITOR SCHOOL CHORUS

Click photos below to begin slide show.
Back to the 150th Anniversary page
Back to the Greenpoint Monitor Museum homepage.
CONTACT US:
THE GREENPOINT MONITOR MUSEUM
P.O. Box 220378
Brooklyn, New York 11222-0378
718-383-2637
Janice Lauletta-Weinmann, President, Webmaster
George J. Weinmann, Webmaster

Copyright © 2002-2014 Janice & George J. Weinmann
All Rights Reserved.