The Greenpoint Monitor Museum
Oliver Tilden Camp #26,
Sons of Union Veterans of the Civil War
150th Anniversary Launch of the
USS Monitor
JANUARY 29, 2012
RECEPTION
GRAND PROSPECT HALL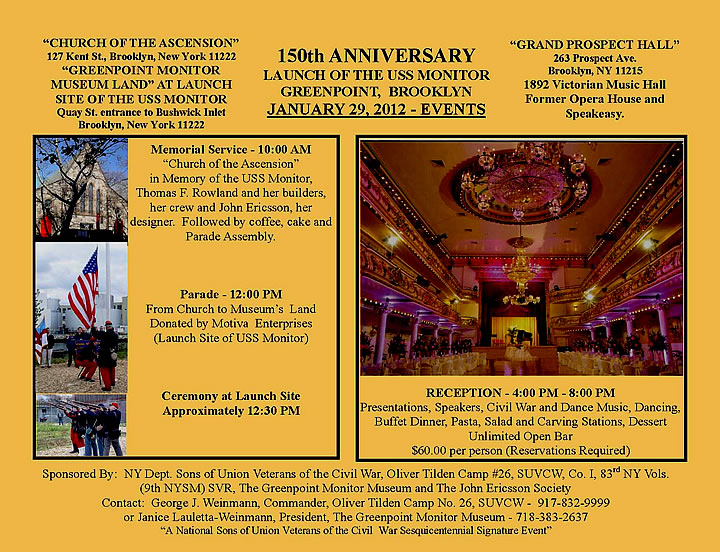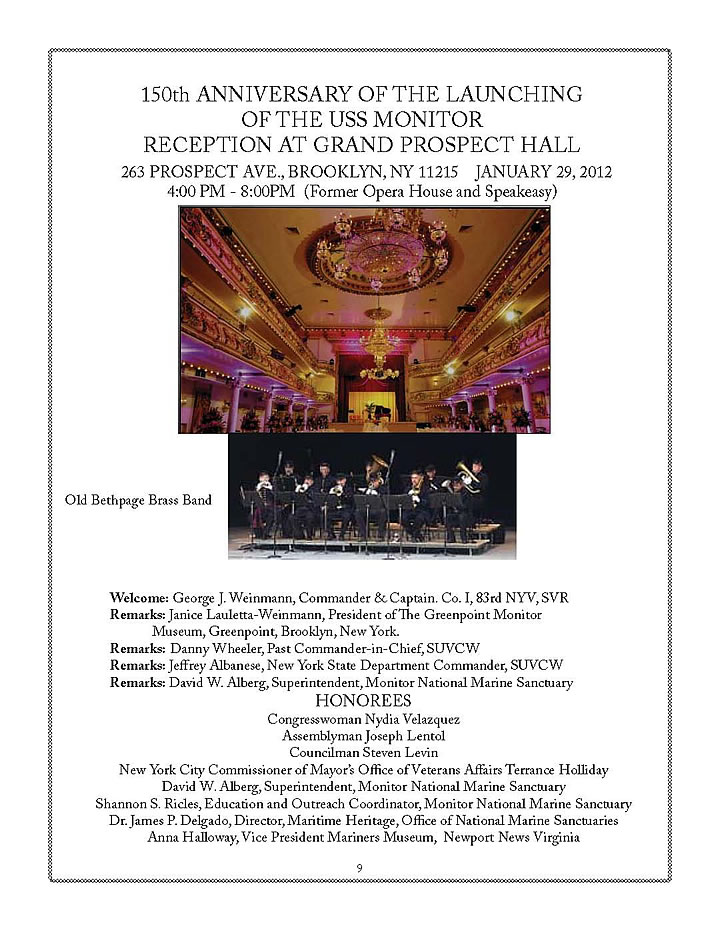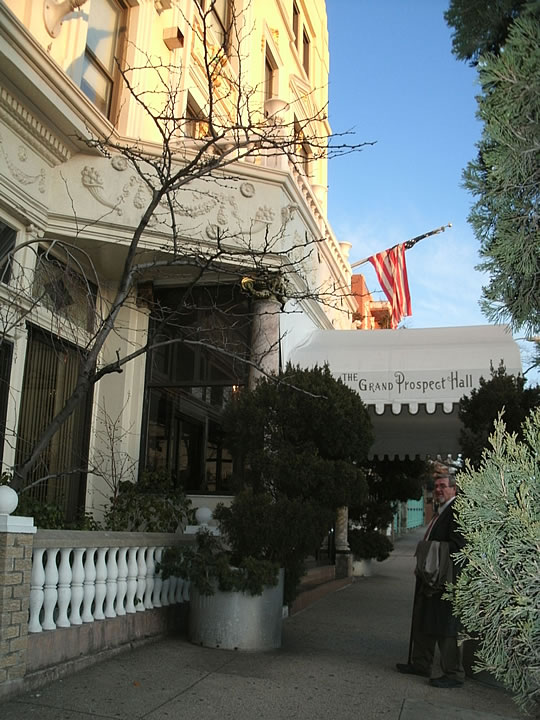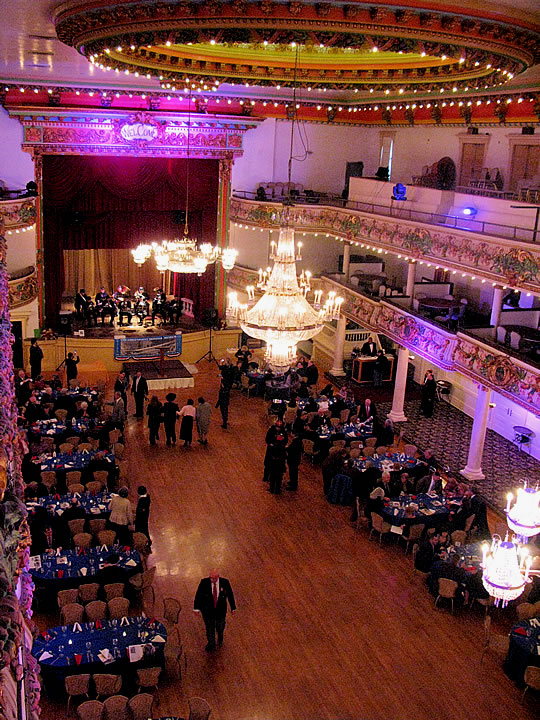 OLD BETHPAGE BRASS BAND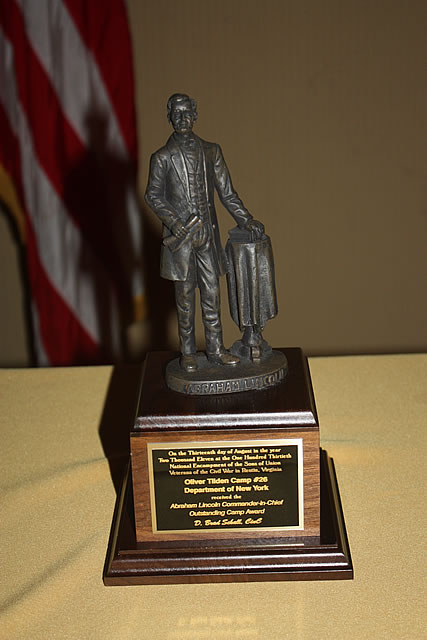 ABRAHAM LINCOLN COMMANDER-IN-CHIEF OUTSTANDING CAMP AWARD
AWARDED TO
OLIVER TILDEN CAMP NO. 26, SONS OF UNION VETERANS OF THE CIVIL WAR
DEPARTMENT OF NEW YORK


NEW YORK CITY PROCLAMATION PRESENTED BY
COUNCILMAN STEPHEN LEVIN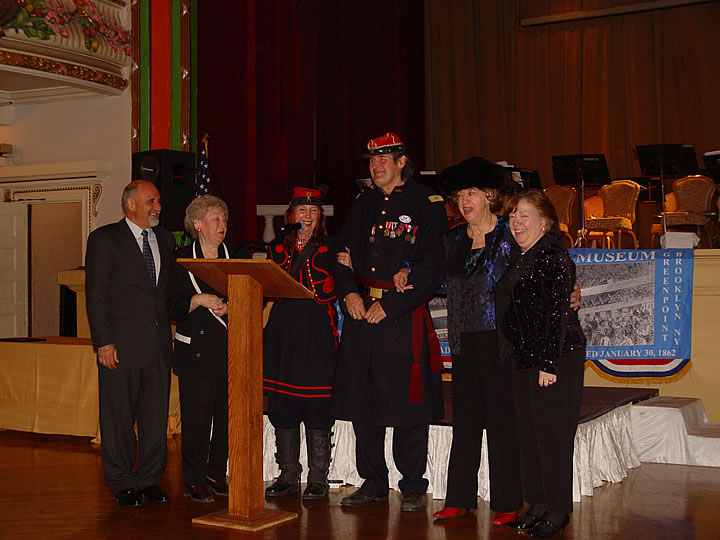 THE GREENPOINT MONITOR MUSEUM BOARD MEMBERS
PAUL PULLO, IRENE KLEMENTOWICZ, JANICE LAULETTA-WEINMANN,
GEORGE WEINMANN, ELIZABETH RONCKETTI, KAREN OLSZEWSKI
MUSEUM BOARD MEMBERS WITH
JAMES DELGADO, SHANNON RICLES AND DAVE ALBERG
(NOAA'S MONITOR NATIONAL MARINE SANCTUARY)
WITH CONGRESSWOMAN NYDIA VELAZQUEZ
Click photos below to begin slide show.

Back to the 150th Anniversary page
Back to the Greenpoint Monitor Museum homepage.
CONTACT US:
THE GREENPOINT MONITOR MUSEUM
P.O. Box 220378
Brooklyn, New York 11222-0378
718-383-2637
Janice Lauletta-Weinmann, President, Webmaster
George J. Weinmann, Webmaster

Copyright © 2002-2014 Janice & George J. Weinmann
All Rights Reserved.