The Greenpoint Monitor Museum
Oliver Tilden Camp #26,
Sons of Union Veterans of the Civil War
150th ANNIVERSARY LAUNCH OF THE
USS MONITOR
JANUARY 29, 2012
MEMORIAL MASS
CHURCH OF THE ASCENSION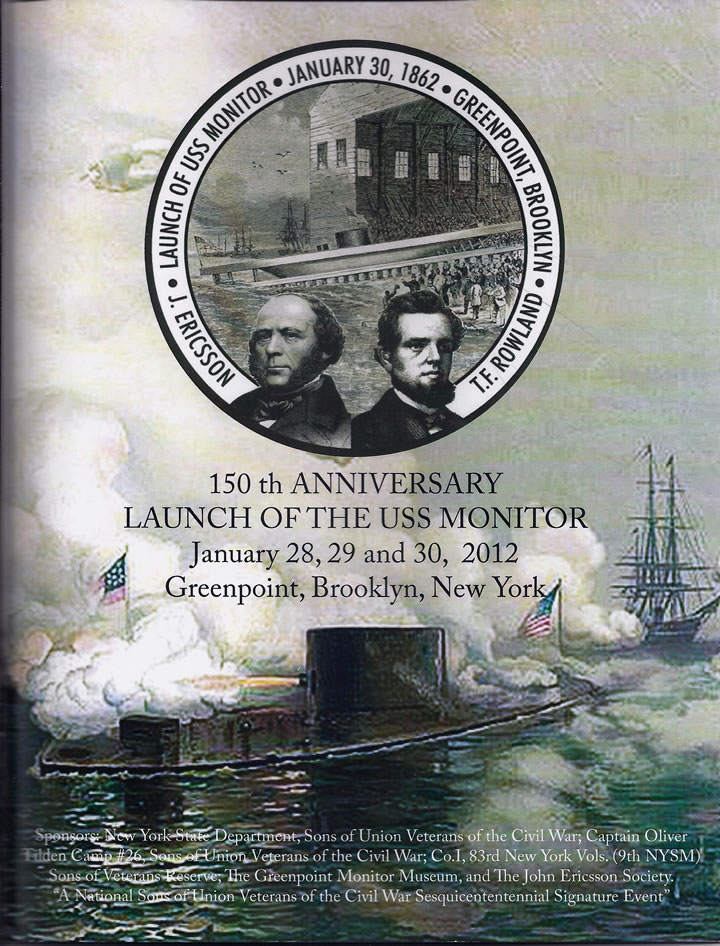 Official Program of the launching of the USS Monitor Event.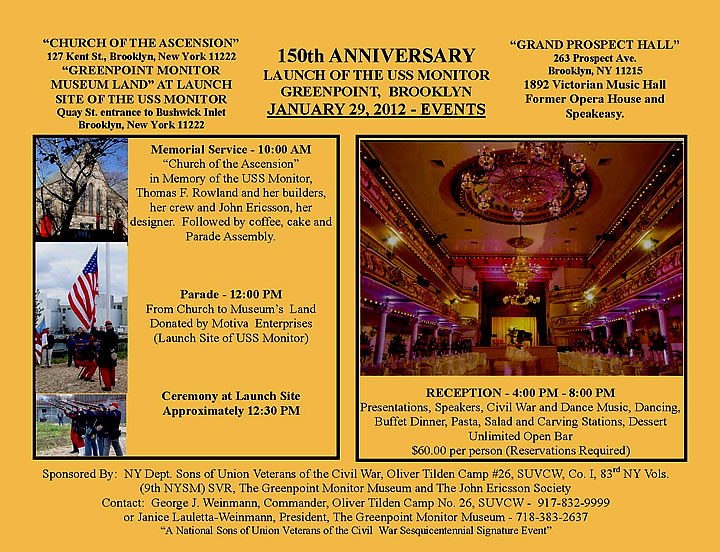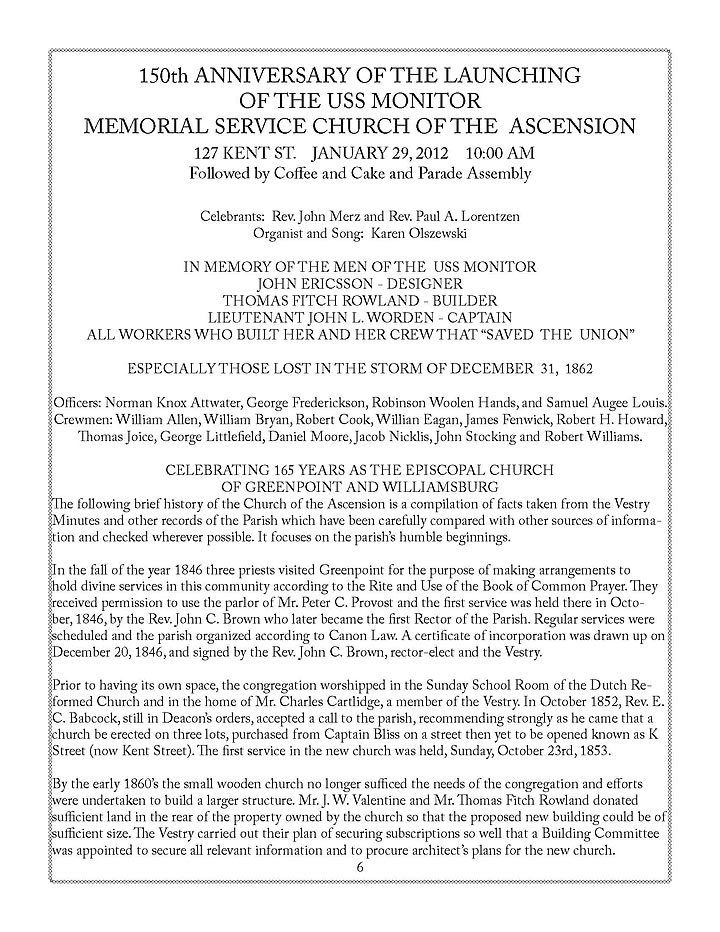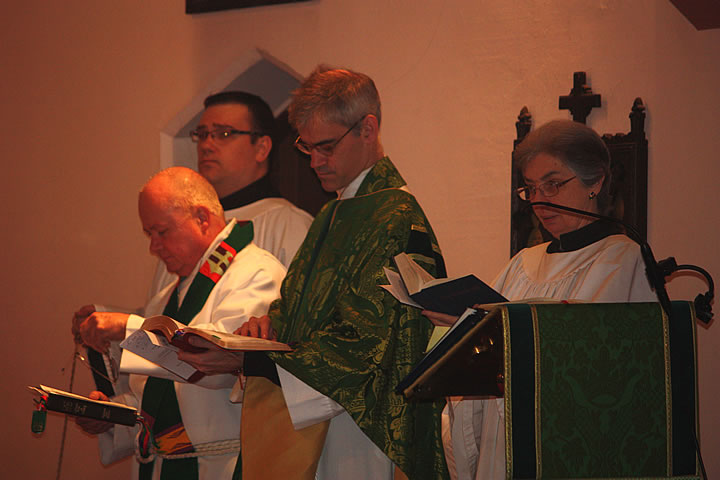 CELEBRANTS
REV. JOHN MERZ (CHURCH OF THE ASCENSION) REV. PAUL A. LORENTZEN (CHAPLAIN
OLIVER TILDEN CAMP NO. 26, SUVCW) JASON MOSKAL AND BARBARA YELVERTON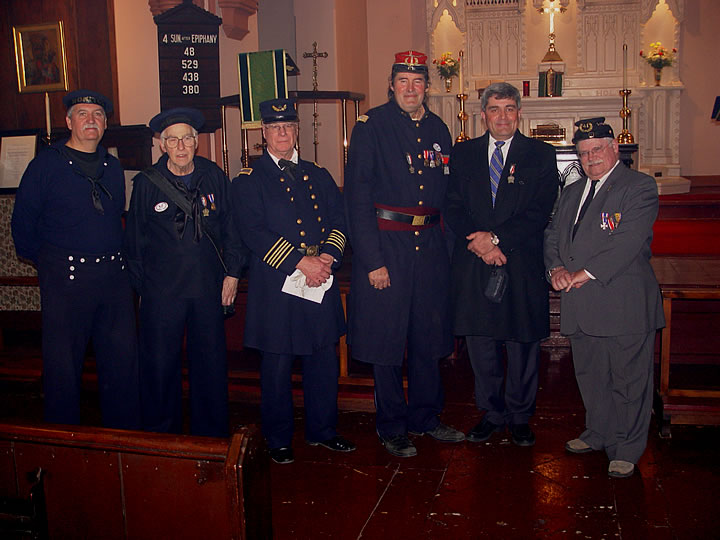 CREWMEMBER USS LEHIGH, JAMES BOND (OLIVER TILDEN CAMP NO. 26 SUVCW),
DON FISCHBURN (USS LEHIGH), GEORGE J. WEINMANN,
JEFFREY ALBANESE (PAST NEW YORK COMMANDER SUVCW),
DANNY WHEELER (PAST COMMANDER IN CHIEF SUVCW)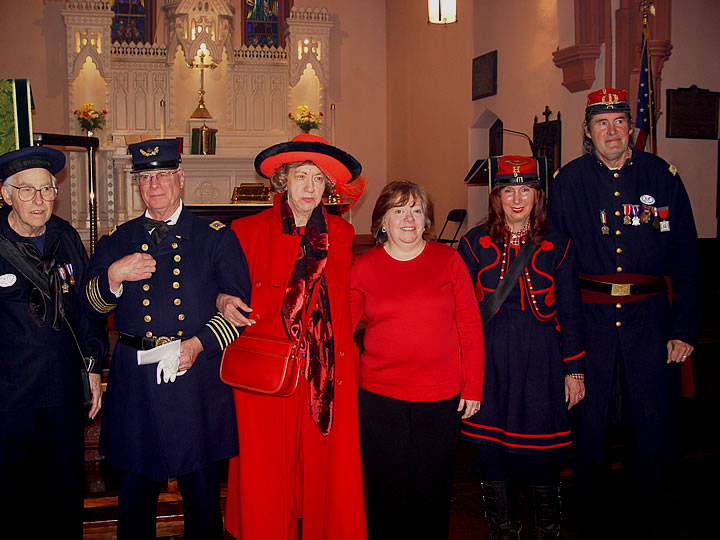 JAMES BOND (SUVCW), DON FISCHBURN (USS LEHIGH), ELIZABETH RONCKETTI,
KAREN OLSZEWSKI, JANICE & GEORGE J. WEINMANN (MUSEUM BOARD MEMBERS)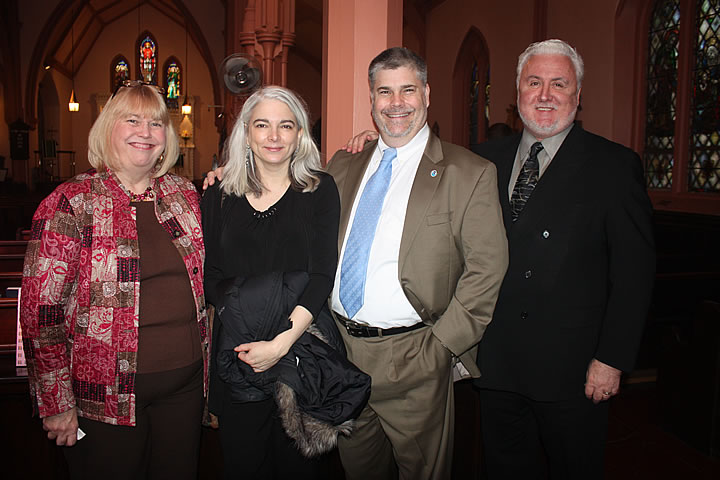 JAMES DELGADO, SHANNON RICLES AND DAVE ALBERG
(NOAA'S MONITOR NATIONAL MARINE SANCTUARY)
WITH ANNA HOLLOWAY (VICE PRESIDENT MUSEUM COLLECTIONS AND
PROGRAMS MARINERS' MUSEUM, NEWPORT NEWS VIRGINIA)

STUART AND JUDI BUNCHER (CIVIL WAR MARINE WITH HIS BEAUTIFUL WIFE)
SISTER DOROTHEA (ST. STANISLAUS KOSTKA SCHOOL)
JUDI BUNCHER WITH
LYNNE DOLAN (PRESIDENT) AND JANICE GUY (PAST PRESIDENT)
DAUGHTERS OF UNION VETERANS OF THE CIVIL WAR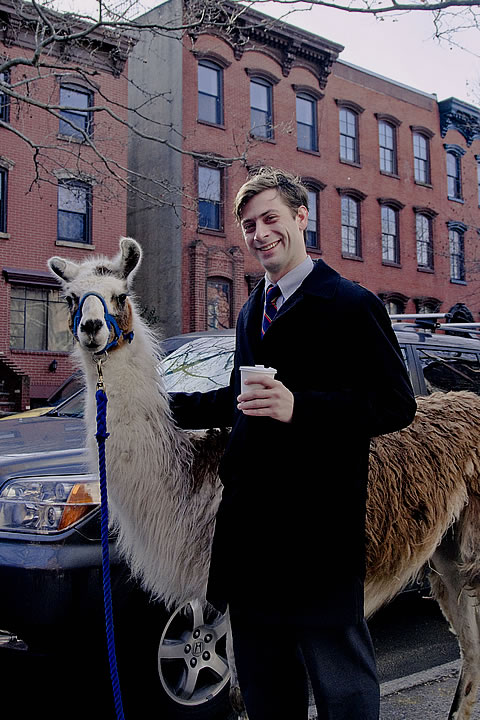 NEW YORK CITY COUNCILMAN STEPHEN LEVIN

150TH ANNIVERSARY USS MONITOR MASCOTS
MASCOT BELL
MASCOT SAMPSON
MASCOT WINNIE

RESCUED LLAMAS OWNED BY MICHAEL BENNETT, PCC
SECRETARY/TREASURER, NEW YORK DEPARTMENT
SONS OF UNION VETERANS OF THE CIVIL WAR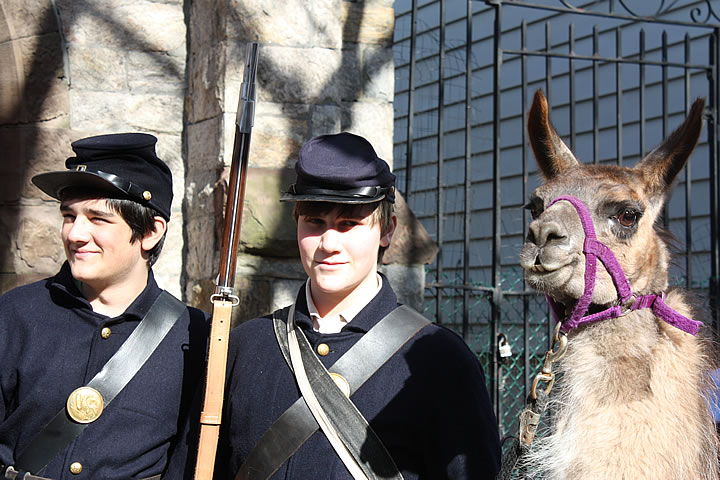 Click photos below to begin slide show.

Back to the 150th Anniversary page
Back to the Greenpoint Monitor Museum homepage.
CONTACT US:
THE GREENPOINT MONITOR MUSEUM
P.O. Box 220378
Brooklyn, New York 11222-0378
718-383-2637
Janice Lauletta-Weinmann, President, Webmaster
George J. Weinmann, Webmaster

Copyright © 2002-2014 Janice & George J. Weinmann
All Rights Reserved.